According to research conducted by YouGov, only 8% of British people have never been abroad. Furthermore, the data collected also found that 55% thought that travel was necessary for a more worldly perspective and 57% of us would consider moving to a foreign country.
Most people consider holidays as the bog-standard excuse to go and sun yourself, not really considering that the divide between work and travel needn't be so firmly drawn. So, why not travel while you work? Here are the jobs where travel isn't just a perk; it's pretty much a necessity.
Flight attendant
Yes, this is a pretty obvious option but it really is the best way to travel while you earn. Trade in your office for a cabin and the sky will literally be the limit.
However, don't expect an easy ride; just because you don't have a degree doesn't mean you won't have to earn your spurs elsewhere. You are essentially responsible for the safety and comfort of every passenger on board.
It is a great profession to see the world though and oh, the variety! Hone your craft as a host/hostess of the skies, weekending in Leipzig one week and Los Angeles the next.
How to
The requirements for this are more physical than you might expect. Some airlines have a required height range that can be from 4 ft 11 ins to 6ft 4 ins. Clearly you'd need to check with the specific airline but unfortunately, there are preferred heights and indeed weights for prospective airline attendants. Passing a medical will include a drug test having your blood pressure measured. Full disclosure of your medical history will be expected of you.
Think of it as the requirements for going on a rollercoaster; having even one slight medical condition can endanger you and considering you are responsible for the passengers, a perfect bill of health is the only way to even make it to the interview stage.
Considering there is the possibility of the aircraft faltering and the plane needing to make an emergency landing, the ability to swim a good 100 meters unaided should be on your to-do list. Even if it isn't a direct requirement of the airline it's a great way to present you as a practical and invaluable member of the cabin crew. Heading down to the local pool for a few lengths may be the edge you need.
In terms of foreign languages, employ a little bit of common sense. It may not be a prerequisite for the job on say, British Airways, but Lufthansa, for example, would require you to have at least a working knowledge of the mechanics of the German language.
The days of old, when being a flight attendant was a job specifically for young women straight out of college, are gone. There is no age or sex discrimination in most major airlines anymore. Word of warning though, you must have impeccable levels of presentation and personal hygiene in this customer-facing role as you will be in close proximity to your customers for hours on end. On long-haul flights, there will be the opportunity for downtime but you should be prepared for the demands of your passengers being ceaseless. This is customer-service, but not for the faint-hearted.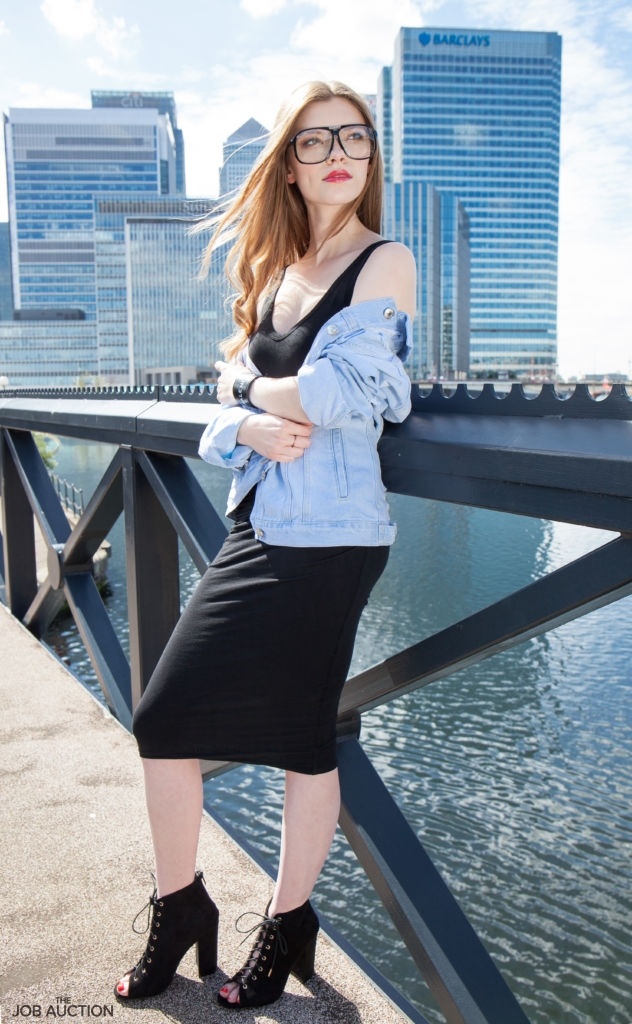 Au Pair
There are a number of huge cities throughout the world and in these cities are working parents that just need a little bit of help. Again, no University degree required here, just the patience of a saint and the nerve-shredding intensity of actually LIVING with your boss! No pressure then. Needless to say, working with children isn't for everyone and for that reason, think carefully before signing up to essentially be an impromptu human-crèche. Hours here are pretty strict as your schedule will be constructed to synchronise with that of the parent/parents. There isn't the same variety as a flight attendant in terms of location, but this is a fine chance to really engross yourself in a specific city of your choice. Its hard work but it's worth it.
How to
Many agencies require you to have previously worked with children for at least one year. Nevertheless, this does not have to fit a certain mold and can range from a degree in childcare to simply working as a part-time babysitter for friends. Whatever your experience with kids, whack it on your CV because most agencies won't even consider you without some practice looking after little ones.
Other requirements that will be explicitly mentioned will be the necessity (or not) of a full driver's license in the country that you have applied to be an au pair in. Even if it says you don't need one, getting one can't hurt your chances of nailing a job with your perfect host family.
This leads me on to my next point. Research, research, research. These placements are for specific homes in specific countries. As you are usually advertising yourself directly through an agency; this is your opportunity to display any local knowledge you might have picked up or exhibit a passion for the culture you have applied to immerse yourself in. again, it's not an official prerequisite but it will make the prospect of living with you seem attractive to potential families.
It's obviously going to be easier for an au pair who is fluent in another language. These skills are invaluable to employers and make communicating with the host family a lot easier. It's also very respectful, so even if you don't speak any language other than English, do your best to learn some key phrases or questions so it shows that you are at least trying to learn. A positive, can-do attitude will go a long way as the host family does not want to be holding your hand the entire time.
Cruise liner Worker
If the prospect of flying through the skies or being a live-in nanny doesn't float your boat; something that just might is working on a cruise liner. There are plenty of opportunities on the rolling seas, each position requiring a unique set of skills. For example, you could be a performer, dancing, crooning and entertaining the customers, or you could be a chef, cooking up a feast in the kitchen. Whatever your skill, a cruise liner is the perfect workplace to put it to good use, providing a quality service to customers whilst also travelling around the world and seeing some amazing sights. Of course, this may not suit those who of you who do not own a decent pair of sea legs, however, don't let that deter you; this really is the travel-enthusiast's dream job.
How to
Yes, I have said it already, but, if you are the sort of person who gets seasick a lot then this really may not be the job for you. As with flight attendant, this is a role that puts you in close-proximity with customers and the elements. Completion of a safety course is mandatory and an exam will likely need to be passed if you are to be considered. The ability to swim really comes in handy and some cruise companies will be impressed if you list it on your CV. Even if it's not explicitly mentioned by the employer in the job advertisement, mentioning your swimming ability in your cover letter is a smart move.
Cruise ships are also a melting pot of nationalities and this buoyant microcosm of earth can really test your cultural sensitivities and communication skills. No one is expecting you to have mastered fifty languages to cater for all nationalities aboard but you are expected to satisfy the needs of the customers so brushing up on a few big ones like French and Spanish can be very helpful and can come across as considerate. Something employers, customers and colleagues (who can also be unfamiliar with the English language) will appreciate.
Clearly, each role aboard a cruise ship is different but any experience on dry land in the customer service industry is pretty much a sure fire way to make sure your resume is pushed to the front of the queue.
Finally, having an interest in whichever cruise ship you are applying to work for would be ideal. Check out the routes covered by the ship and splash a bit of worldly passion on your cover letter. I mean, this should go without saying if you genuinely are interested in working and travelling.
Location Scout
A lot of glamour is attached to roles within the film and television industry and location scout is no different. It's the ultimate jet-setter career and can see you really exploring the world, trying to decide which location would best befit the needs of your producer or director. It all depends on how much freedom your boss allows you to have, you might be country-specific or you could have free reign, going wherever you choose and filtering back the options to the creative team. It all depends on the budget of the film crew. This may be the perfect role for those of you who have a passion for film and travel. As romanticised as the industry is, this isn't a role that simply requires you to travel to far-flung corners of the earth, ticking them off your bucket list, it's a tough job that requires a very specific set of skills.
How to
Unlike the jobs previously mentioned, there is less of a concrete path to this profession. Actually finding a job as a location scout is very difficult; it's elusive as there aren't a plethora of advertisements available on the internet for your perusal. The film industry is a warts-and-all kind of business, you have to be ready to muck in with whatever is required of you and becoming a part of your respective crew's furniture is the best way to move onto jobs you really want to do.
Learn the hierarchy. The best way to easily move up in any industry is to know who to impress. Knowing the context of your position and who it directly and indirectly affects can get you noticed if you use it to your advantage.
This job really is a job for the passionate. You have to have a good eye and a borderline obsession with travel and locale. Networking with other individuals as part of a creative team can have that zeal mentioned and you can accompany people to scout locations.
The best case scenario is that you become involved with a film company that does not have a location scout! The role does not exist and you have to make it exist. Present field-related work to whoever is in charge regularly and convince them that THIS is what they should be paying you for.
It's brilliant work if you can get it but its elusiveness means passion is more important than ever if you want to bag this job.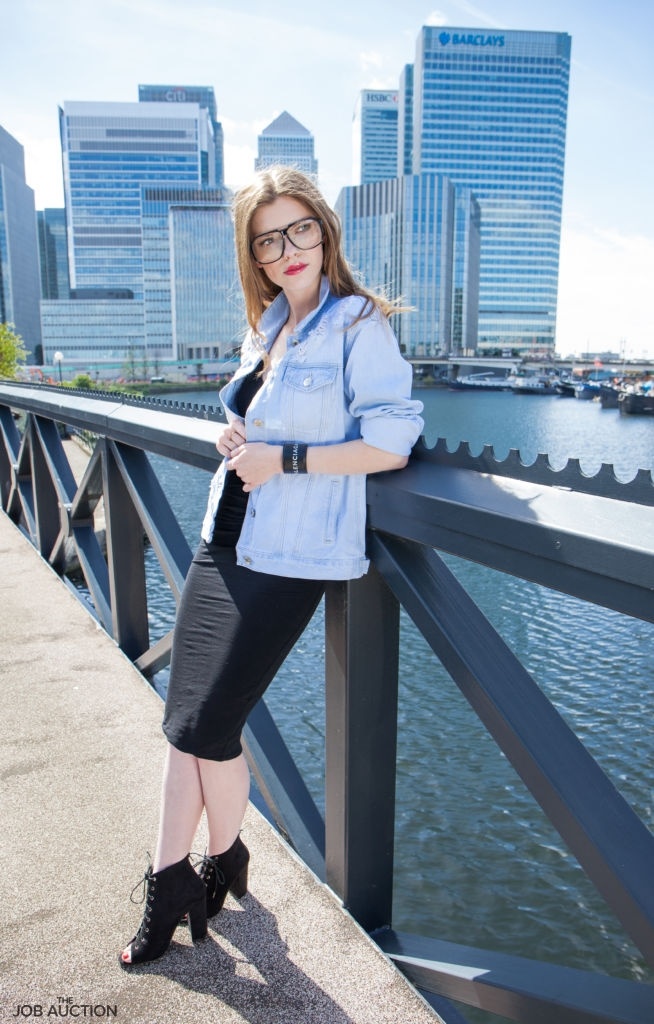 Travel writer
Another luxury job, some would say. Not so, if you are genuinely passionate about travel, which I assume you are, if you are reading this! Furthermore, you are not going to be spending weeks on end in five-star hotels, spaced out on sun beds. The life of a travel writer is tough and sometimes poor, so you really are going to need a hell of a lot of enthusiasm to stick with and make it a successful career. But, whoever said these sorts of jobs would be easy?
How to
Being paid to write about different cultures will require you not only to be able to string a sentence together but also seriously engage an audience. Much like the role of a location scout, you will need to display your talents through a platform in your spare time. In this case, the ideal solution would be to start a blog. Prove you can stick it out by having a couple of years' worth of decent blog posts, then start emailing the URL to magazines. If you're considered any good, you should hear back and be commissioned to do some freelance work.
Doing freelance work is tough because there is no steady flow of income and you will sometimes wonder where your next meal is coming from. If you have your heart set on this job you must prioritise it above other commitments in your life as there is no room for poor writing in freelance if you are genuinely going to make a success of it. Excellent work is important in all jobs but vital in this one.
A professional attitude is likely to put you in good stead with your employers, if you want a career as a travel writer, be self-reliant and don't ask too many questions. Being assertive and sending pitches to your editor instead of waiting for direction can make you seem like a self-starter. If you can be relied upon to churn out content like there's no tomorrow you will become invaluable and they won't want to let you go.
Another great tip would be to get creative. Writing is considered a creative job and so you have to display some sort of flair. If you can't afford to travel yourself, create a portfolio of writing about any place you visited, whether that's camping in Devon or Butlins at Bognor Regis; technically wherever you go, even if it's just the shops, you have travelled, so don't make excuses about not having been anywhere. Editors will appreciate your tenacity.
If you have a specific niche, talk about that; maybe you are a single father travelling with your children or perhaps you have a vested interest in a specific country like Indonesia. There are never enough specialists, especially in lesser-visited countries. And if you don't automatically have a niche, carve one out, it makes you a more attractive prospect to work with.