With the electric December breeze in full stream, your mind might wonder what experiencing an idyllic, snow-globe winter might be like. You know, somewhere on the continent. While we can't deliver you to the powder slopes of the Alps, we can bring them to you (within reason). Blooming at the nucleus of London's numbers and skyscrapers is Off Piste Bar: a luxury ski retreat experience complete with enough booze, food and song to shroud you in a euphoric mist, where, for a fleeting few moments you'd never know the distance between Verbier and Canada Square. Here are a few reasons you may want to make the short trip to Canary Wharf…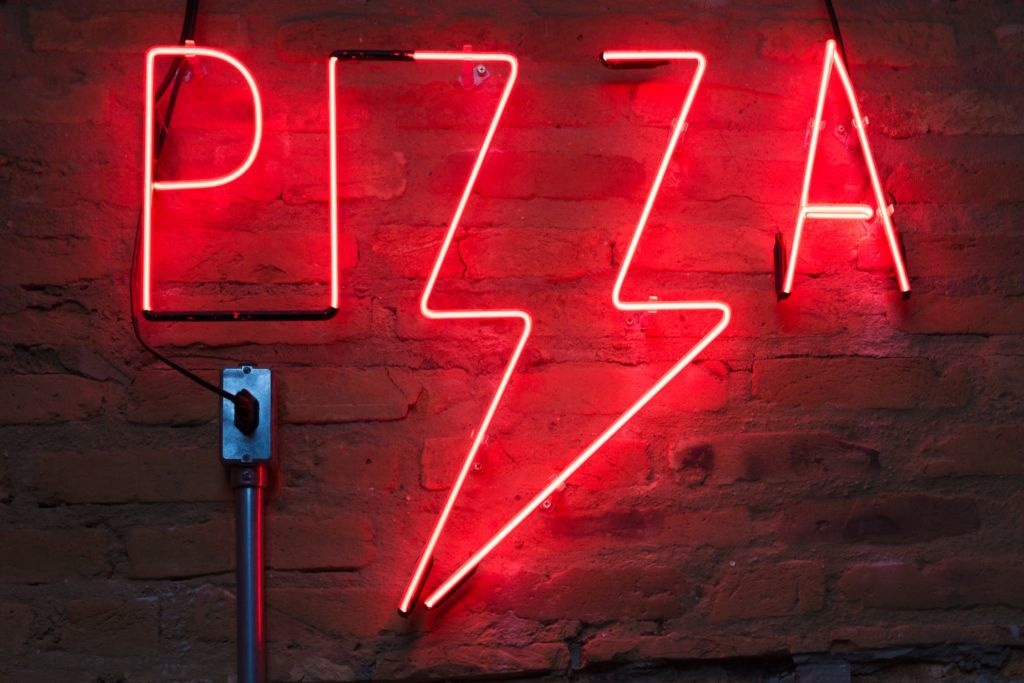 Food
That thing you need to live. Instead of the usual wintery stodge of roast mutton, beery stews and root vegetables, at Off-Piste you're given the opportunity for a lighter option with London-favourite Radio Alice's sourdough pizzas as the supper of choice. Sourdough has really been the food trend in recent years and what better way to bid bon voyage to the decade than to devour an igloo's worth of 'Porky Blinders' the BBC Two crime-drama inspired pizza.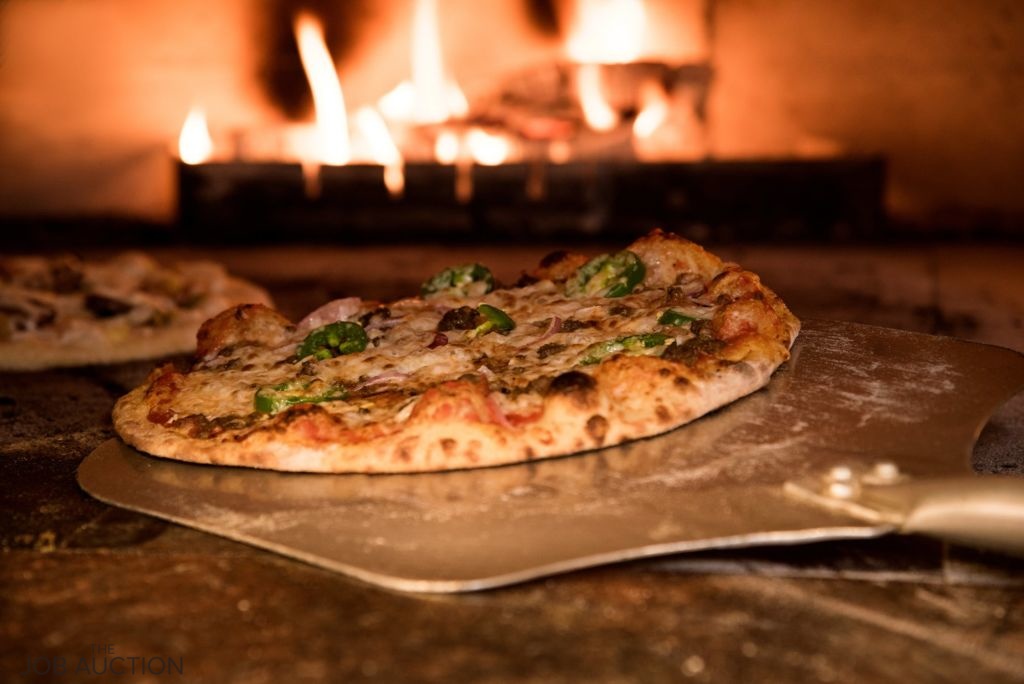 Booze
Of all the ways to warm your cockles on an icy evening, your Mum might suggest a big coat is the way to go, or perhaps you prefer to stuff hot-water bottles down your trousers or alternatively literally set your hands-on fire. The best way, in fact, if you want our advice, is a few snifters of Finlandia Vodka Mango followed by a Pilsner. This is just one of a rainbow of drinks options available to you to ensure you suffer from choice party-mode. Your drinks options if you buy a cabin at Off-Piste range in true Piste colour code, from: Blue– enough alcohol to put you and your partner almost to sleep, Red– enough to bathe a family of stray dogs and Black– the sort of amount you imagine could power a small car. Probably best you share. Jokes aside, whichever the safe option, Off-Piste can cater.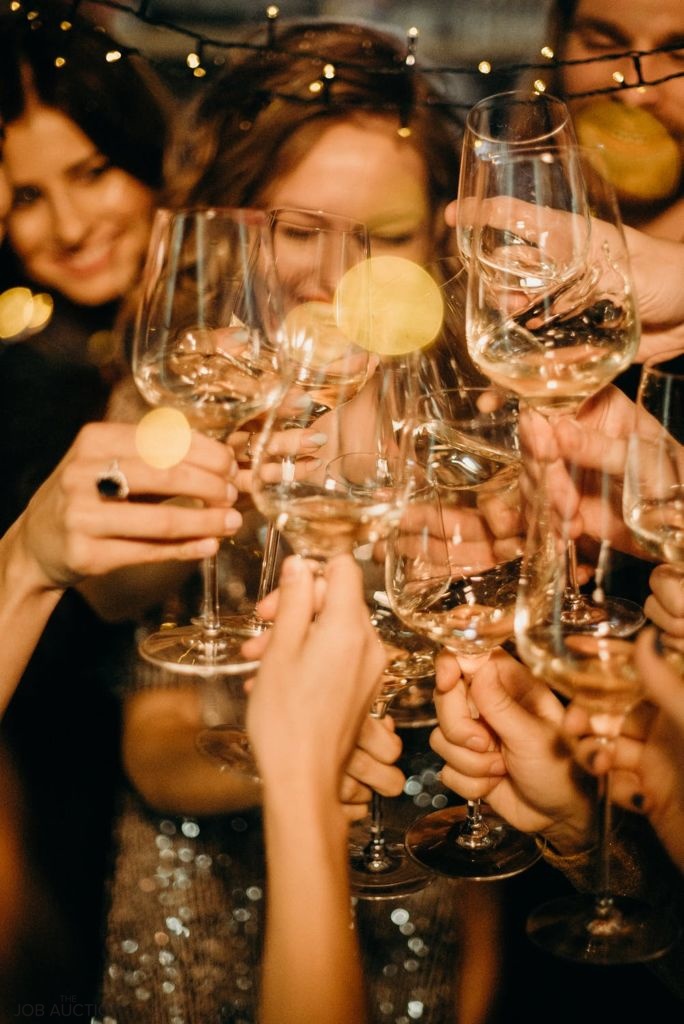 Song
Not literal singing unfortunately but hey, nobody really wants to be belting out karaoke versions of In the Bleak Mid-Winter anyway. In place of the raucous atmosphere of a house-band is a DJ who will play appropriately festive beats. Accompanied by congruent visuals of chestnuts on open fires and gentle snow falling in a diagonal fashion, all the senses are stimulated to ensure that your Christmas-cum-Alpine ski resort VR experience is fully realised.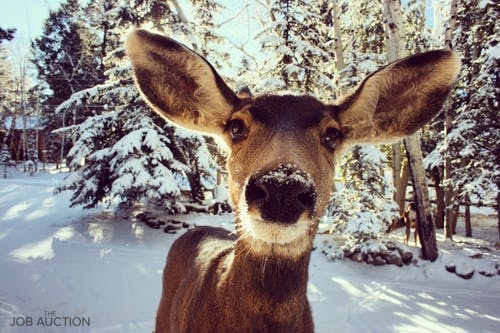 Shelter
If we are going all GCSE Media Studies jargon, then this would be Off Piste's USP (that's 'unique selling point' to the uninitiated). Available to those with a few spare quid knocking about is access to a luxury private cabin complete with drinks package, toasty temperature and around 15 of your pals, it's the ultimate hideaway experience to banish the winter chill.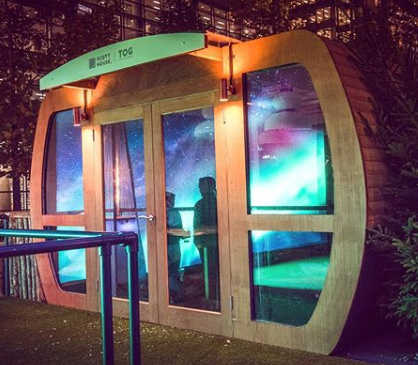 Because it's literally Christmas
It's the most wonderful time of the year. And you don't want to spend it tipsy in a log cabin with your favourite people? Fair enough I suppose, not all of us like fun but if, like the millions of Londoners that do enjoy a knees-up, consider an evening with Off-Piste. It really is one of a kind.
(Always drink responsibly.)