As we've already discovered, your home tube line, as well as your preferred place to take a selfie draped in a union jack, tells you more about your true nature than any therapy session or police interview ever could. But hey! Guess what? As it happens there's a third way to trawl into the deepest recesses of your soul and that's by picking your favourite holiday destination from five fixed options. Yeah, as it turns out the place you most love to rub £11 sun lotion on yourself and ignore your family for two weeks is also highly accurate in illuminating your character quirks.
Goa (India)
I'm starting off with an easy target, here.
When someone asks you if you're religious you say you're not…followed by: 'But I am spiritual'. You talk in a very slow and sincere way about the healing power of crystals yet may have developed an allergic reaction to them. Most social media activity is quotes in cursive font about how you don't need money to be truly rich. Luckily for you, you have a trust fund so you've got both bases covered.
The Alps
With eyes like glacial whirlpools and the willowy body of a catwalk model you assimilate a croissant into your digestive system. Did you open your mouth? Can you even open your mouth? Too late to wonder now, as you vanish into a plume of shimmering powder. Your distant uncle is a Russian Oligarch who owns a middling Premier League football team and you wear Balenciaga pyjamas.
Disneyworld, Florida
On your 30th birthday your Mum didn't think she'd be spending her savings on a fast track for Splash Mountain. She has a heart condition anyway and can't go on, so who better to hold your cinnamon rolls and XL coke while you elbow small children out of the way.
You can't sit backwards on public transport, actually. Actually, it makes you travel sick. Yes, more travel sick than infants or the elderly. Also, since first watching Harry Potter you still call any colleague more popular than you at your job in customer service, 'a Slytherin'.
Devon
No one has ever had a face redder than yours. Your disinterested children stand around on TikTok in the dewy, wind-whipped grass as you try to connect A9 to J2, swearing into the rapidly blackening sky. You imagine your children are weaponising their fidget spinners or planning mass school truancy in a bid to stop climate change. A weekend shivering in a tent, trying to spot hedgehogs is sure to straighten them out, you think.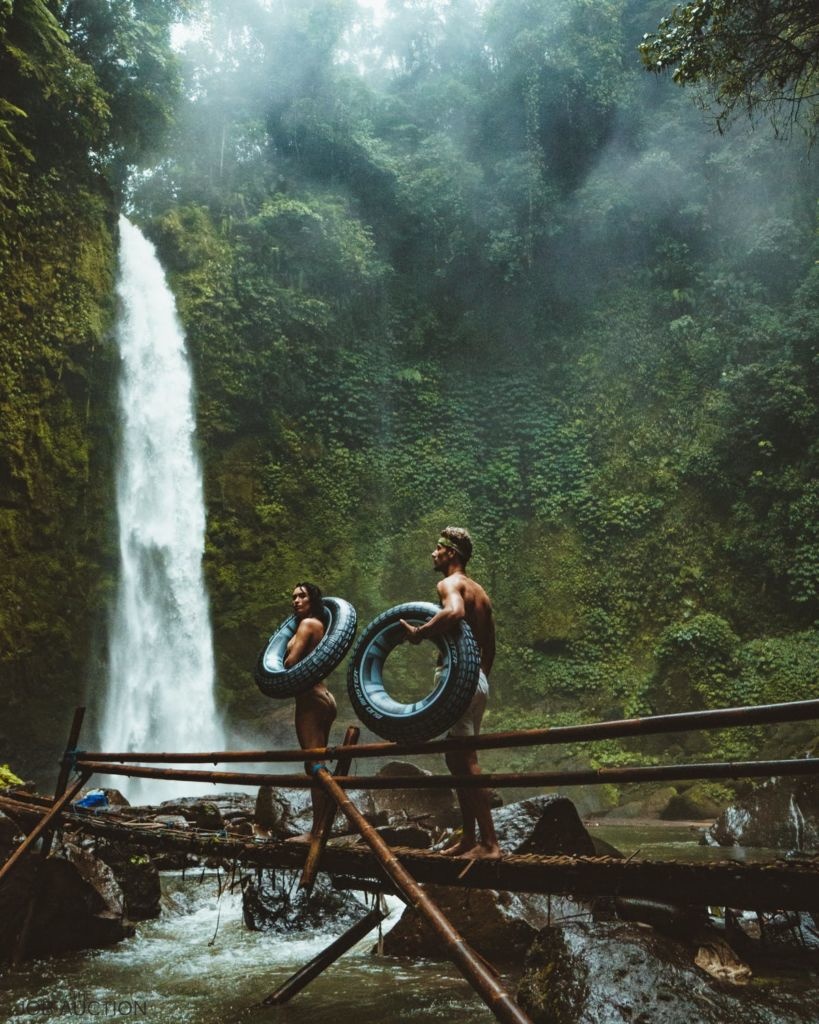 A Cruise
Breakfast buffets, for you, are no joke. People watch on in a mix of esteem and horror as you roll Cumberland sausages in Parma ham, stack hash browns like some horrific potato Jenga set and hook an entire jug of orange juice onto your only free thumb. At this stage in your life you have no time for social niceties and have a tendency to switch your hearing aid off when you are told by staff not to wee in the Jacuzzi.