Sophie represents some of the trailblazers within medical aesthetics; from leading cosmetic surgeons to award-winning skincare brands and body sculpting treatments.
Her unique perspectives on successful brand launch, growth, and development – coupled with an impressive client success track record and a strong network of national journalists – make Sophie a sought-after consultant in the industry. Having worked her way to the top in-house for a ceramics company, Sophie took a leap of faith into the world of PR at the age of 24. Now 29, she has looked after brands such as Tesco and Schwartz before moving into the medical aesthetics industry and making her name there.
Your website showcases your impressive portfolio, freelance journalist to high-end editorials such as Vogue, a leading PR Consultant with your own business to boot and all while juggling being a Mum and wife…what's the secret to having achieved so much at just 28 years of age and where did it all start?
I think that the only time you will ever make anything work is if it's driven by passion. I've always been driven to succeed but I don't think that that is the only trait needed to be able to push something to that stage where everything comes together. I don't have a boss, I don't have anyone telling me to get up in the morning and yet every day, I get up and I work harder. The only reason I do that is because I love what I do and I love seeing it come to fruition.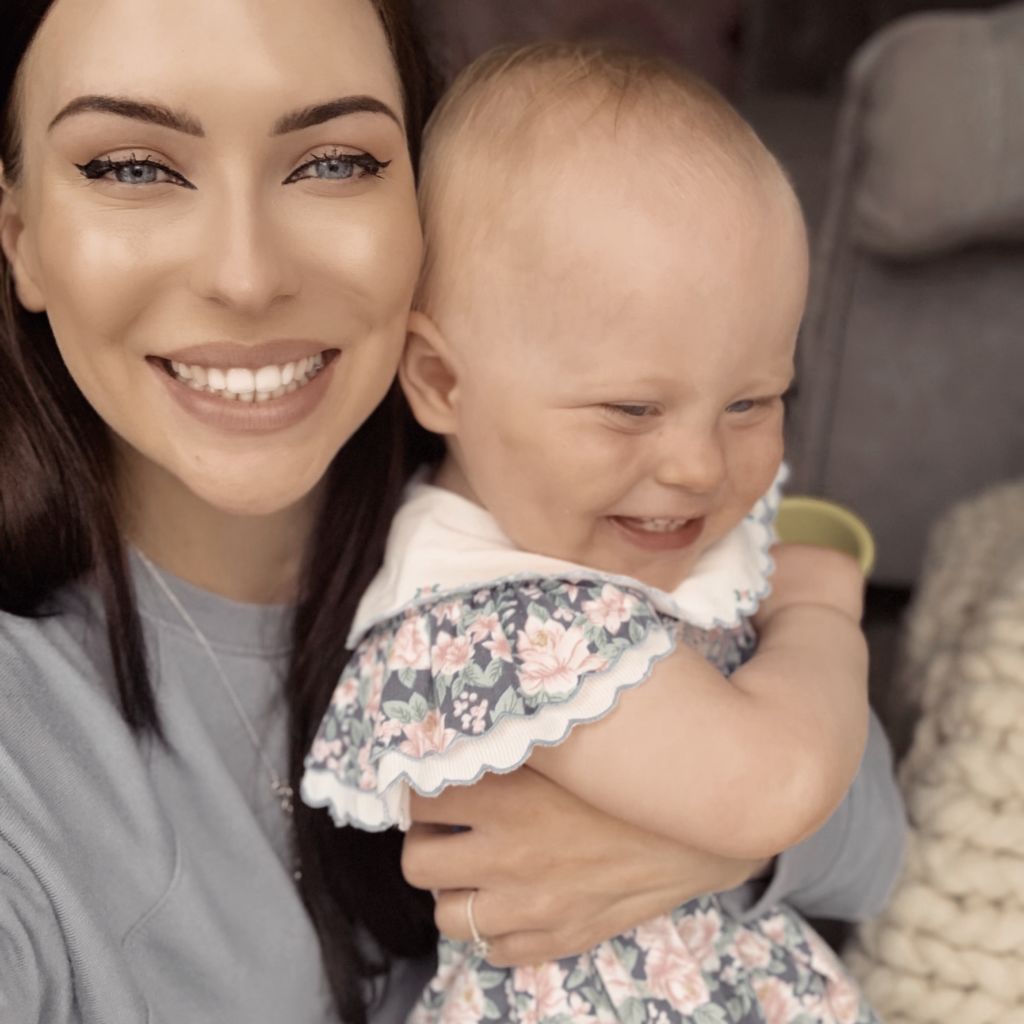 Is there a link between your journalism and PR work?
Yes, absolutely. I'm so lucky to be able to write about subjects that I find interesting – and for me, that is beauty, health, and wellness. Not only am I interested in the latest trends within the medical aesthetics industry (we all want to look younger for longer, right?) but I think that it's really important to write educational content too to help people. Writing about how to correctly treat acne at home rather than promoting a fad treatment could have a significant impact on a reader's self-esteem in the future. And educating readers on safety when it comes to injectable treatments like lip fillers can potentially save patients from some of the awful complications that I've seen first hand such as skin necrosis and even permanent blindness.

What was instrumental in helping you begin in business?
I actually set up my business with no savings and no financial investment. I'd driven to work that morning and looked at a slip road thinking, 'what if I just pull off here and go home?'. I decided in the middle of the board meeting that followed that morning that I didn't love what I was doing and that a change was needed. I handed my notice in there and then, panicked a little and then started to plan my new business in the four week notice period. I paid for a domain name and then built my original website myself and designed my own logo as I had no real savings. Everything I earned from there I either invested into the business or paid my bills with.
The most instrumental things in helping to begin the business though were people. These people were instrumental in not only helping to begin in business but also helping to shape it (and me) to be what it is today.
My Dad has always taught me to live by one phrase… 'what's the worst that could happen?'. He said that to me when I called him after handing my resignation in. 'What's the worst that can happen?' he said – and it went from there. The second person is my partner Daniel and every cliche in the book is applicable here. But ultimately having someone who believes in you and who is there to call after every business success and discuss every challenge and hurdle with is one of the biggest things needed to be successful.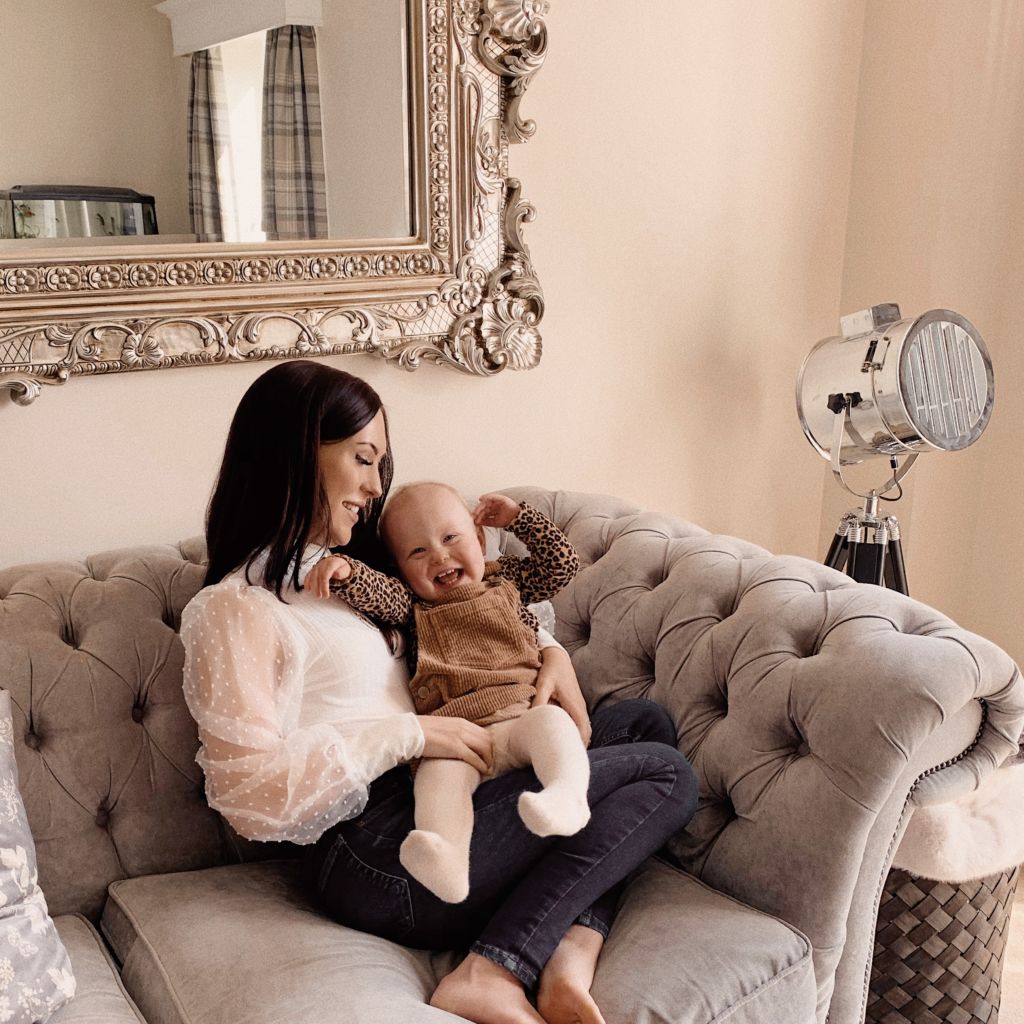 Your PR company represent(s) the trailblazers within the medical aesthetics industry; from the leading cosmetic surgeons, cosmetic doctors, hair restoration surgeons and psychologists through to award-winning skincare brands and body sculpting treatments' can you tell us a bit about how you came to launch a business preparing clients for big TV shows such as ITV's This Morning?

I have always been very cautious when it comes to choosing my portfolio as I know that it doesn't just define me but it defines the other clients within that too. In an industry that is amassed with unscrupulous providers, I've had to be very careful to represent the most ethical practitioners and only efficacious brands because if I don't – I lose the strength behind the messages I push out. Aside from that, it's been a case of working very hard to do a very good job and that in turn has meant that key editors trust me with their features and the top practitioners and brands within their respective fields trust me to share their story.


You're a Mum to a beautiful little girl, Isla, how has she changed your world, in terms of business and outlook?
Any mum will understand that having a child changes everything. Every little thing I do is for her. I don't work to simply afford the material things for her but I work to leave a legacy and to pave a path for her to be able to carve her own – doing whatever she wants to do – when she is older. I remember when Isla was two months old I was nominated for an award. I drove down to London to get there for 8pm, attended the awards ceremony and of course wanted to celebrate my win with her so drove the four hour journey home to be in time for her 3am feed.
Has being online helped you to achieve success?
Being online has been pivotal to helping me to achieve success. A presence on social media has been really important and helps to engage with key influencers and journalists as well as build a portfolio of work to engage new clients and commissioning editors. It's also vital to keep up with trends within the relevant industries and social media is key for this.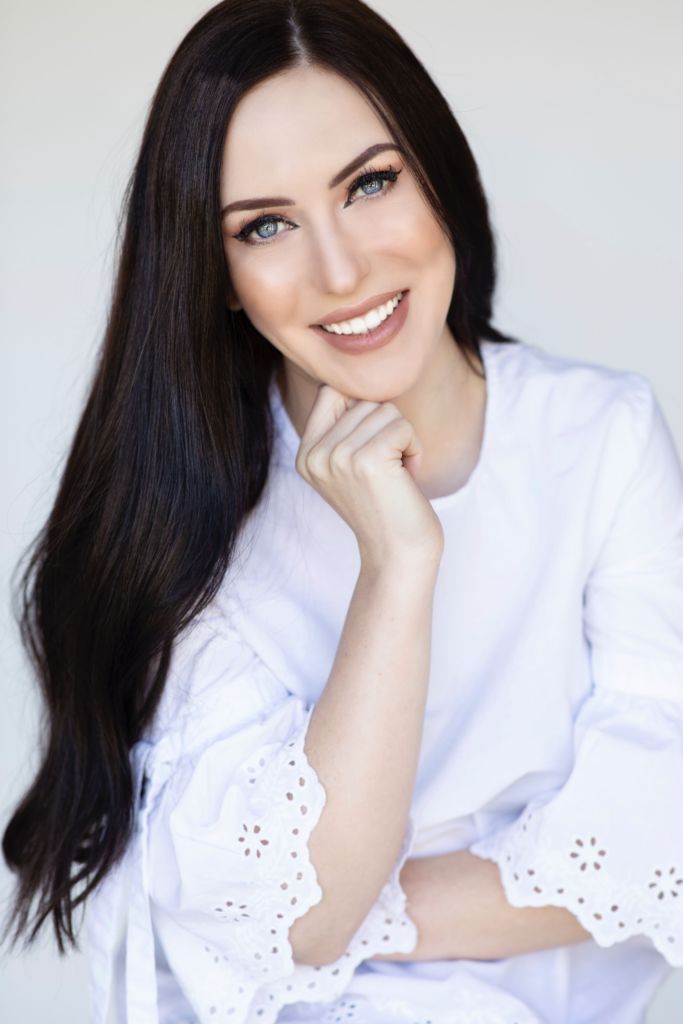 Do both parents work in your household and how do you juggle work with childcare?
Yes. Daniel runs a specialist recruitment consultancy and together we also manage Husoe Home, an e-commerce home interior company. It's never really been a case of juggling things, it's never felt like that anyway. It's just been a case of us both taking life at the same speed, both never taking each other's time for granted and communicating. We both work four days a week so that we have a full day each with Isla and then Isla goes to nursery for three days a week at the moment. Life is all about balance and so I'll work late one evening but then the next evening we'll make sure that we have a night away from our screens and spend quality time together.
What have been your biggest challenges workwise since having Isla and what tips could you offer Mums going through the same as you? As parents we want the best for our children, how can you counter Mum-work-guilt and is that something you've had to overcome being a busy Mum yourself?
The biggest challenge I have found is that everyone wants every little piece of you; your work, your relationship and of course your child. There's an analogy about a mum being a little like butter trying to spread herself across an entire piece of bread and in the end ripping the bread because she's spread herself so thinly. I think the biggest thing that you can remember is that you can't do everything – and that's ok. It's great to be busy and it's great to take on projects that challenge you but you should never, ever, feel as if you can't give enough to your family because of work.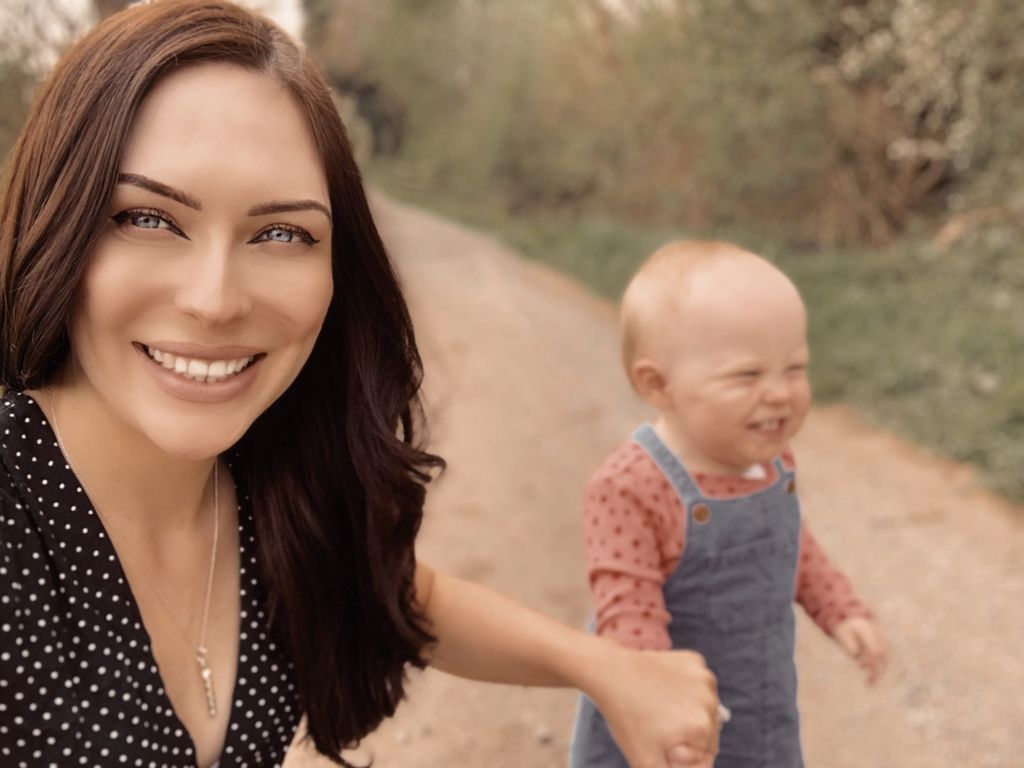 What would be your one piece of business advice to impart on anyone wanting to start their own small business?
To quote my Dad, 'what's the worst that can happen?!'. Invest in marketing, build a clear brand and be true to your own values throughout the process. When things get tough (which they do), take a deep breath and a step away because things always look clearer in the morning. And finally, understand your self-worth. Never work for free and don't be afraid to charge what you're worth to a business.
What's your most controversial opinion on being a working Mum?
We came home from the hospital after having Isla, I put on my makeup and I went back to work. Every time Isla was awake she had her mum's undivided attention but every time she napped, I took my medication to numb the pain from my c-section and I got back to work. I didn't take maternity leave because I didn't want to lose the momentum I'd worked so hard to achieve. I came up against a lot of negative reactions from friends when I did this but I do strongly believe that mum's don't have to lose the identity they'd carved before they had their baby – they are just adding a completely new dimension on top of it rather than changing from who they were before.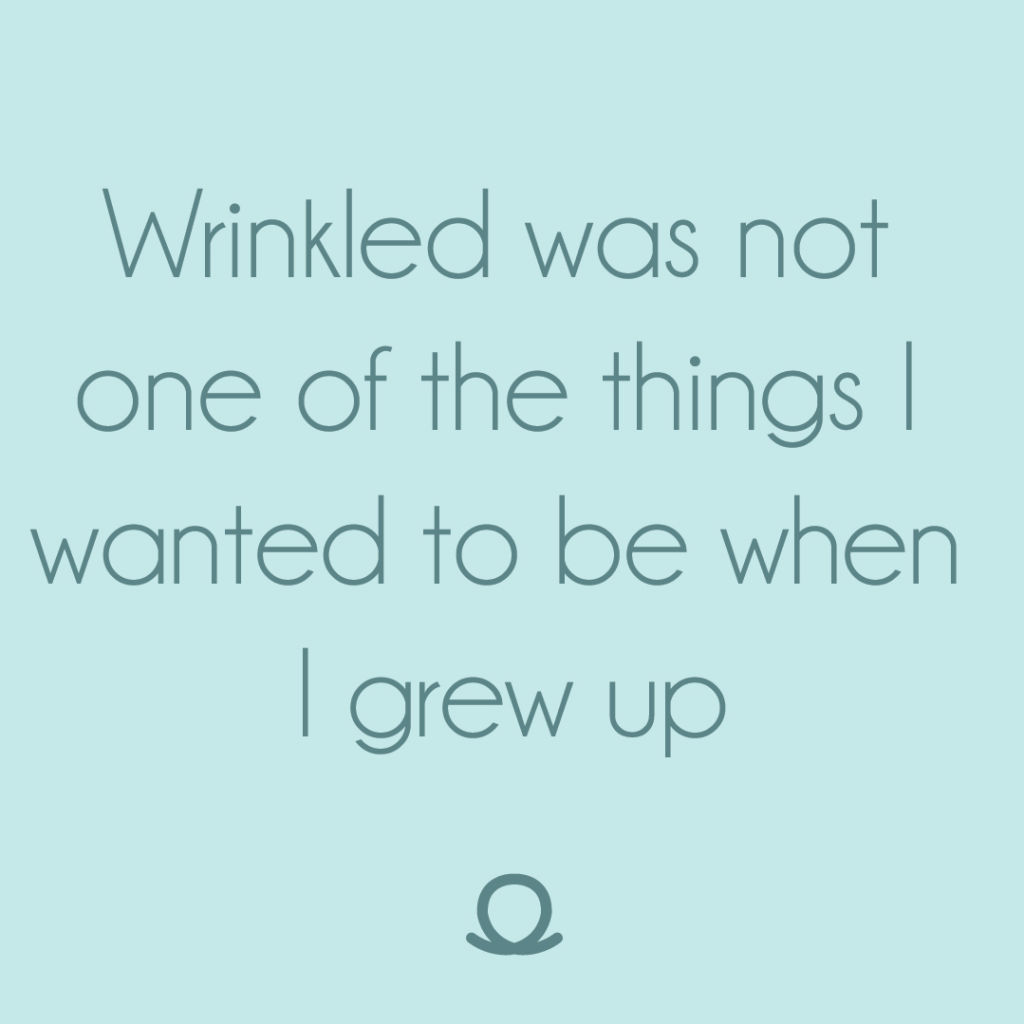 It's no secret that you're pro-cosmetic procedures and permanent makeup, a while back, we wrote an article on Botox With the Weekly Shop, in light of this, have babies, botox and business (not necessarily in that order) become a staple in women's lives in 2020?
In short, yes. I think that women are now lucky enough to have it all if they want it all so you can have a business and a baby. And looking after yourself has evolved to mean much more than using a moisturiser and buying new mascara so we do have access to a wide range of treatments to reduce dark circles, tighten skin or plump our lips if it's something that is impacting our self-esteem. However, I think that there's also a lot of pressure on mums to work like they don't have children and act like a mum who doesn't work. In this filtered digital age there's also a lot of unrealistic expectations that we often feel we need to adhere to when, in reality, that's not a true depiction of how life should be.

How can you remain as productive as you would in an office while working from home with small children?

I'm sorry to say it but you can't. When I go to work I have to be 100% 'at work' and then that means that when I'm 'mummy', I'm giving my all to that too. We split our time and I close the door to the madness knowing that I have an allotted time frame to get everything done at work. If something isn't finished, it is done in the evening when Isla is asleep. I wouldn't want to try and work while Isla was there.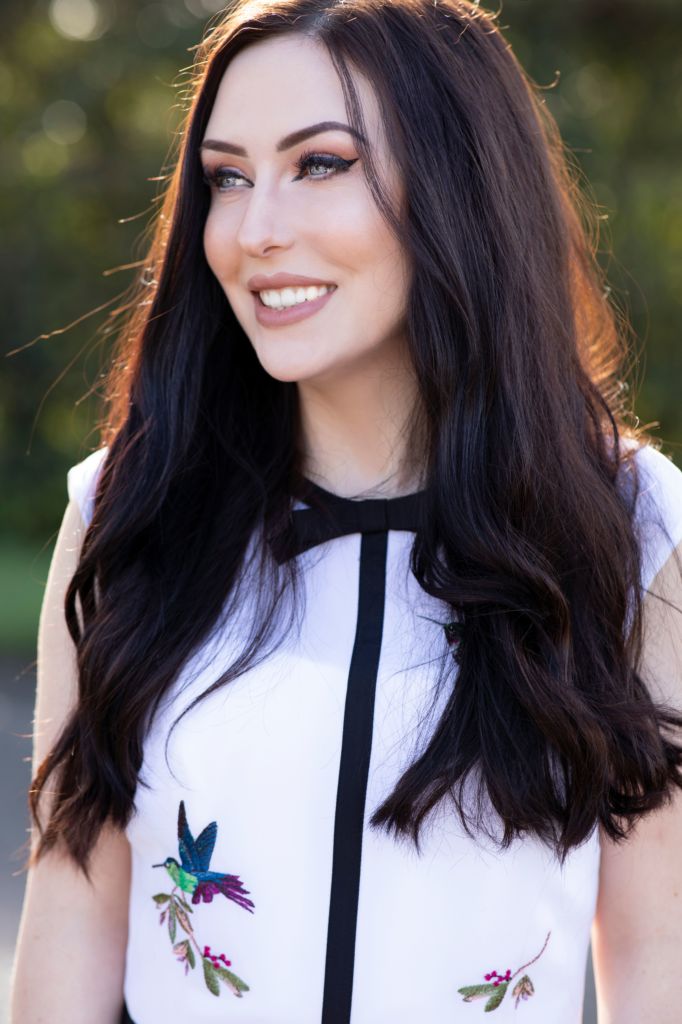 As a 'MummyPreneur' what's next for you and where do you see yourself in 10 years' time?

We're looking to build our home interiors brand over the next few years. It's been something that we've wanted to do for a long while and it's only recently that we decided to launch it. I'm doing a lot more writing and I'm working with new and exciting technology and products within the wellness sector which will change the way we understand medical aesthetics.

Will there be more little ones and more business ventures?
I think that we'd both like to build our family in the future but we're not placing a time limit on it. Right now our family and our work-life balance is just right. It's busy and it's chaotic and it's tiring but I really wouldn't have it any other way.